about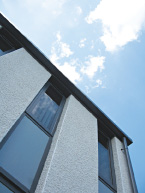 The Directors of the company have built a successful team of Professionals and Operatives, providing effective and efficient management of the Company's operations.
A reputation for commitment and attention to detail has earned us recognition with a broad cross-section of clients including local authorities, healthcare trusts, education bodies, housing associations, government departments, police authorities and public and private companies of all sizes.
We are experienced, competent and comfortable with collaborative working relationships, traditional procurement with or without contractor designed elements and Design and Build projects.
Hambling's operate from our Accrington, East Lancashire base, with current contracts throughout Lancashire, Ribble Valley, Rossendale, Greater Manchester as well as North and West Yorkshire.